Invitation – 2017 Oceania Championships and Pacific Invitational, Singapore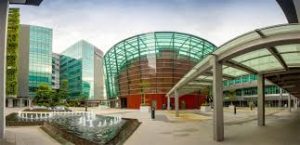 The Oceania Championships will be held in Singapore December 7 -11, 2017 at the Park Avenue Convention Centre and Hotel. The Technical Meeting + Oceania Powerlifting Federation (OPF) General Meeting will be held on the night of Wednesday 6th December 2017. Nations may have two Teams, A and B, in the Open and Junior categories. Also, if you still have more lifters wanting to compete, a small number of Oceania lifters can take part in the Singapore Open on Day 1. Download the IPF/OPF Official Invitation PDF here.
The Pacific invitational will be scored on the basis of your Open A teams Totals in the Oceanias. Preliminary Entries close 7 October and Final Entries 16 November 2017.  Right next to the venue is the Expo MRT subway station, taking you to Orchard Road, Marina Bay Sands and all of Singapore in a few minutes.
Tentative Schedule
Wednesday 6 December – Technical Meeting
Thursday 7 December – Singapore Open
Friday 8 December – Bench Press Subjunior/Junior/Masters and Bench Press Open, Powerlifting Subjunior
Saturday 9 December – Powerlifting Junior, Powerlifting Open
Sunday 10 December – Powerlifting Open/Oceania/Pacific Invitational/Singapore Open
Australian Teams will be selected in Open and all age groups, both Powerlifting and Bench Press. Open and Junior categories will be allowed two teams, Australia A and Australia B. Also, lifters who do not make an Australian team may lift in the Singapore Open held with the Championships.
To make yourself available for selection as an Australian team competitor, or as a Singapore Open competitor, lodge $1000 deposit by 1 October 2017 into —
Commonwealth Bank
BSB 064012
Account 10182006
Reference: your name SING
and advise by e-mail to [email protected] as to your date of payment and class nominated for.
Selection will be by the criteria set out in the Powerlifting Australia Regulations, being primarily performances in the 2017 Australian Championships (some Open selections may thus be delayed until October 15, 2017). Athletes selected will have their deposit applied to all expenses (air travel, entry fee, uniform,etc.); athletes not selected will have the $1000 refunded.
To make yourself available as a Coach forward $1000 deposit, on the same terms; also forward a resume or statement of coaching record to be taken into account in the selection of Coaches. All Coaches, of course, must be NCAS accredited.
Team Lifters, Coaches and approved Singapore Open competitors will be advised of selection or otherwise shortly after 1 October. You will then be in the hands of the Team Manager for bookings, uniform arrangements etc. The usual PA Regulations on team travel, uniform etc of course apply and a Code Of Conduct including those must be signed and forwarded with your nomination; any non-compliance will disqualify you form participation. Do not under any circumstances book air travel other than with PA's travel agent, after the selection is confirmed.
Powerlifting events still to come in 2017
Oceania Championships + Singapore Open December 7-10
as well as more than 30 local contests all around Australia. And of course, if you didn't make it as a competitor you can still help out at the Australian Championships at the Fitness Show Melbourne October 13-15, 2017.
Register for 2017 HERE (https://powerliftingaustralia.com/shop/powerlifting-australia-2017-membership/) to join Powerlifting Australia.
ASADA Advice – Athlete warning: Higenamine in supplements
All Athletes and Coaches should be aware of ASADA's policy on supplements, point 1 being "Don't take supplements". In particular, there have recently been positives involving the prohibited substance Higenamine being found in some supplements.  Read ASADA's latest athlete warning and follow their guidelines at https://www.asada.gov.au/news/athlete-warning-higenamine-supplements
Higenamine is a Beta-2 Agonist (these type of substances allow lungs to take in more oxygen) and is prohibited in- and out-of-competition. Today it is found in many popular supplements, including:
OxyShred
Alpha T2
PES Amphamine Advanced
as well as a number of other products.