Other Powerlifting Sites
Suppliers of Powerlifting Equipment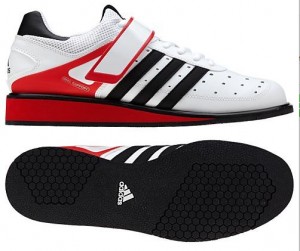 www.danbakerstrength.com (Australia) Supplies 2 prong leather powerlifting belts 10mm thick, 10cm tall and other training accessories.
www.qwa.org (Brisbane, Australia). Queensland Weightlifting Association. Weightlifting shoes (can be used as powerlifting squat shoes). These shoes have a leather and fabric upper and a wooden block heel and provide the support and stability necessary for solid training and competition performances for weightlifters, powerlifters and general strength trainers. $100 including GST (at March 2016)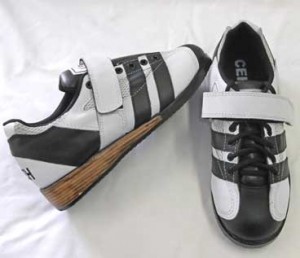 Powerlifting and Strength Conditioning Books
"Jim Wendlers 5/3/1 for Powerlifting" and "Beyond 5/3/1" – buy the eBooks from the jimwendler.com web site. The 5/3/1 program approach is suitable for beginners and advanced athletes however nothing beats having an experienced, knowledgeable coach who can monitor your technique and provide invaluable on your training program.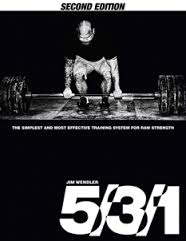 A Practical Approach to Powerlifting (Paperback), 3rd Edition by Larry Sheppard and Bill Jamison. First published in 1987, this publication has now been adopted as the official training guide of the International Powerlifting Federation (IPF).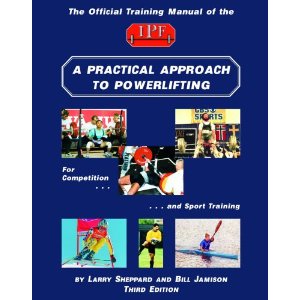 Science and Practice of Strength Training (Hardcover), Second Edition – Vladimir Zatsiorsky, William Kraemer. Zatsiorsky's book is a well presented foundation for learning the concepts behind strength training. The book is primarily directed towards a coach's perspective, but anyone can benefit from it. The textbook layout is straightforward and includes data gathered from trained athletes. It begins with some basics of strength conditioning. Less knowledgeable readers will benefit from these first chapters.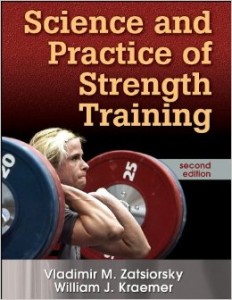 Powerlifting Australia Ltd (www.powerliftingaustralia.com)
Many of the lifters in the UQ Powerlifting and Weightlifting Club compete in Powerlifting Australia events (or "powerlifting meets" as they are called in U.S.A.) throughout Australia and overseas at international events such as Commonwealth Championships, World subjunior and junior Powerlifting Championships, World Masters, World Bench Press and World Championships.
Powerlifting Australia Ltd. was founded in 1971 and has been the leading powerlifting organisation in Australia since. Powerlifting Australia is a member of the International Powerlifting Federation (IPF) , the governing body of powerlifting internationally. The IPF is comprised of member federations from 100+ countries on six continents.
The first formal powerlifting competitions occurred in the mid 1960s. Distinct from weightlifting, a sport made up of two lifts: the Snatch and the Clean-and-Jerk, where the weight is lifted above the head, powerlifting comprises three lifts: the Squat, Bench Press and Deadlift . In IPF powerlifting, competitions may be comprised of one, two or all three of the lifting disciplines. Athletes are categorised by sex, age and body weight. Each competitor is allowed three attempts at each lift, the best lift in each discipline being added to their total. The lifter with the highest total is the winner. In cases where two or more lifters achieve the same total, the person with the lightest body weight wins.